Sam Clarkson from Areo talks about the 'Casebook'-Trilogy, which is a FMV detective series.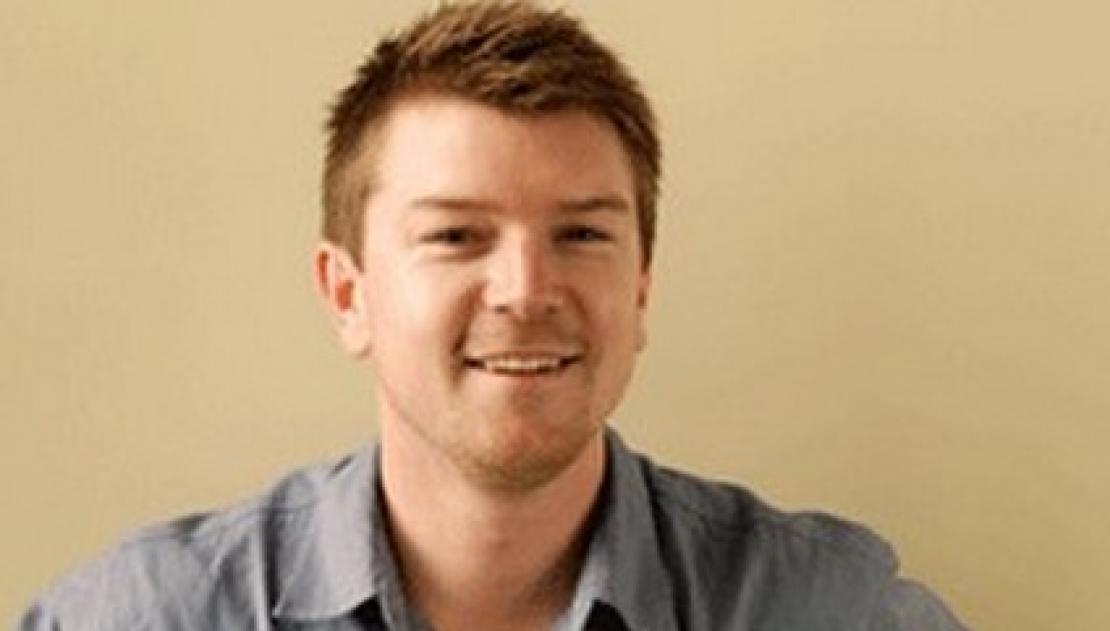 DEUTSCHE FASSUNG




Adventure Corner:
Hello Sam, thanks for taking time to do this interview for us. Our readers may not be familiar with your name yet, but they might know the 'Casebook' Series from one of our reviews or our 2009 preview article. First of all, please give us some information about your company Areo (and your role in the company and 'Casebook' development), its origin and how the idea of making an episodic FMV-format was born.
Sam Clarkson:
Areo
started out as a technology company called
Areograph
but became a game developer over time. We are now simply called
Areo
. I am the creative director - so I oversee every element and make sure it all comes together. I also oversee the writing and am the film director for the FMV scenes. I'm not sure how common it is for the game designer to also direct the FMV scenes - but we feel it really helps in creating a cohesive vision.
We are a company of roughly a dozen people - none of whom have ever made games before. We come from a diverse set of backgrounds. I have a film and television background, as do a few other team members. The game producer is also the musician for the series. Our writer has published some fiction writing and our CEO comes from an I.T. background. We also have some young talent that we discovered from the local University.
We never said 'we are making an FMV game', it was just the natural choice because cartoon or polygon characters would not suit our photo-realistic environments. We choose an episodic-model because we wanted it to feel like an interactive crime show, and also because we didn't have the time and resources to create a 12+ hour adventure game, so we decided to make a short, yet fulfilling game experience that made people want to come back for more. Just like a regular crime show.
AC:
The areograph technology used in the 'Casebook' series manages to create a very functionable way of combining a first person-engine with real environments and some realtime fmv-elements. Please give us some info on the creation of that technological foundation and the philosophy behind it.
SC:
My colleague Luke Reid was determined to utilise photography in the creation of 3D environments. We like polygon environments, but we felt there should be alternatives available, especially if realism is a requirement in the game.After a few years of research and development, we had the technology ready - though it presented various restrictions. The main restriction being that the game environments were static (e.g. nothing was animated inside the rooms and no 3D objects were integrated yet), so after much thought we realised a crime game that focused on forensics suited our technologies current limitations: after all, a crime scene is something that should not be disturbed and it also benefits from the realism. I'd like to note here that we are working on Areo 2.0 technology also, which will not have these same limitations.
AC:
The player remains invisible in 'Casebook', his/her partner Detective Burton on the other hand stands out as a character. I´ve got to say that Julian Temple does a very fine job and seems to fit perfectly. Please give our readers some inside-infos about who exactly James Burton is. Despite that: Where did the inspiration for the character come from and what can you tell us about the actor´s background?
SC:
Because the player has no defined personality we knew it would be crucial to create an engaging lead character, who would act as a guide, and friend, for the player.
James Burton was not overly defined to start with. We knew that whoever we cast in the role would have a big effect on how the character was written. All we had in place was Burton's tendency for animal analogies (he has a Zoology degree as well as a Criminal Psychology degree) and his balance of intelligence, determination, and wit.
When Julian Temple walked into the auditions (having never acted before). He confidently stated: "I am James Burton". He sat down, did the audition and he was right: He was James Burton. Once we cast him he brought parts of himself into the role: He is a surfer and a musician in real life, so he is quite a mellow, cool guy, but he also has an underlying intensity, which is perfect for a Detective character. Of course, he also has one big shoe, which is a fun quirk for the character to have.
AC:
One very positive effect the series creates, is the feeling, to be a real and active part of the investigations. Was that one of the main ambitions behind the decision to not provide any info about the playable character, so no matter who plays the game, can fulfill that role himself?
SC:
We wanted the player to be invisible so that the operator could imagine themselves in the role. It also meant that the player character was gender neutral, which was very important to us because 'Casebook' is a game created for men and women alike.
From a creative point of view I felt that this enabled the player to become more absorbed in the story because they would really feel like it was them that was solving the crime. I think 3rd person games run a great risk in creating a defined player character - if the player doesn't like the way this character looks or sounds it can be detrimental to the rest of the game experience.
AC:
The first episode marks the playable character´s first day with the team, starting as a complete rookie. Will there be elements in the character´s approach to his work, that will change, as he turns from a rookie into a more experienced forensic investigator?
SC:
There won't be any big changes because we have to assume that some people could start 'Casebook' at any episode they want. Therefore all the episodes must be just as accessible as the first episode. However, the player's relationship to Burton will change, as Burton learns to respect you more. As a result, he will be less hands-on as your guide. In this way the challenge will increase somewhat.
AC:
A massive part of the investigation process consists of lots of minigames, that repeat throughout the game. Will there be new (and more) minigames in future episodes and will there generally be new gameplay elements in upcoming episodes, that were not featured in 'Kidnapped'?
SC:
There are 9 standard forensic mini-games that will feature through the whole series, but each episode will also have a collection of unique mini-games, because each story requires different forensic techniques. For example: in EP2 there are 6 new mini-games, bringing the total up to 15 in that episode. We are working hard to increase the quality of the mini-games in each new episode and are listening to the fans feedback - which, in general, is that people would like the mini-games to be more challenging. However, 'Casebook' is targeting two gamer types - adventure gamers and casual gamers, so we have to strike a balance of difficulty for both stylea of gamers.
AC:
I´m aware that you had thoughts about subtitled 'Casebook' versions, featuring different languages. Is there anything you can say, whether that is gonna happen or not, and especially how chances for German subtitles look like?
SC:
Well, we already have a deal with
Noviy Disk
, who will be distributing a dubbed and sub-titled Russian version later this year. So other multi-language versions are happening. However, first we would need a German distributor to come on board, as we do not have the time and resources to localise 'Casebook' to all regions ourselves, unless we have a good reason for doing so.
AC:
You´re the director of the series. Was this the first time you´ve directed something or did you actually work in the film business before getting into the game industry?
SC:
I started my career making short action films because I had a great interest in films and in martial arts. These were 'no-budget' productions, but they served a good purpose - I learnt how to oversee a film from writing, right through to editing. Because of the popularity of my films locally, I was hired to work for 'Animal Planet' and 'National Geographic' as a digital compositor and editor.
My team were nominated for an Emmy award for our Design work on 'Animal Planet's - The Most Extreme'. So you could say I had some experience, but I had never made anything on the scale of 'Casebook'. I planned EP1 very carefully because I was nervous about making mistakes, but it turned out to be fine. Though I feel we have really become much better at it now that we have shot three episodes.
AC:
Please talk about some highlights of the directing process.
SC:
It's funny, but this is the first time anyone has ever asked me in an interview to discuss this aspect of my job, normally they just ask about the game design!Directing the film shoots is definitely the highlight of my job. It is when I feel the most alive. Seeing the script become a reality in front of my eyes is an incredibly fulfilling experience.The highlights are too numerous to mention, but I will say this: Watching Julian Temple (James Burton) become the fine actor he is now, has been incredible to watch. We are blessed to have him and 'Casebook' would not exist without his natural ability to 'live in the moment' on screen. So directing him is my overall highlight.
AC:
Your website is currently talking about 4 episodes in total. Do you consider a second season as possible, or is it still too early to make predictions on that?
SC:
Our intention for Season 1 has always been to do 6 episodes. We have already shot EP3 and we are going to shoot EP4 shortly. Episodes 5 & 6 are currently just story-outlines, but we know the rough direction the series will end on.
I would love to do a second season, but 'Casebook's' fate is in the hands of our fans. If people want more, we will keep making them. I already have plans for a cool twist in Season 2 - but it's too early to discuss the details.
AC:
Are there any concrete plans for something else Areo might bring on the way in the near future, (that deals with FMV as well for example)? And according to that, are there any future plans for a "full" title, that doesen´t consist of single episodes?
SC:
We are about to leave for the
Game Developers Conference
held in San Francisco. There we will be pitching various ideas to games companies. If one of these is picked up, it is likely that we will be creating a new 'full' title in parallel to 'Casebook'. The new title will utilise the
Areo
technology and probably contain FMV elements too, but it would be a very different story to 'Casebook'. If something develops, I'll be sure to let
Adventure Corner
know.
AC:
I don´t know how familiar you are with the new project of the 'Tex Murphy' team ,Aaron Conners and Chris Jones, the upcoming 'Three Cards to Midnight'. It doesen´t feature FMV, but their ambition is to use their game as a platform for mature storytelling set in a Film Noirish world, adding some Casual Game Elements as well. In the case of Jones/Conners it seems that the market/publishing situation forced them into a more casual direction gameplay wise, while what they actually really would love to do is to create another full 'Tex Murphy' FMV adventure game. Since you created a hybrid as well: Is the current trend of combining adventure and Casual Game something, that you think we will see rising even more in the near future?
SC:
I am familiar with 'Three Cards to Midnight' and I am very interested to see how it turns out.Funnily enough we did not research the 'Tex Murphy' games in creating 'Casebook', as I did not want to be guided by other games, so I didn't play many or read game design books while creating the 'Casebook' design document. But now that I have looked at the 'Tex Murphy' games, the similarities we share are quite striking, though not entirely unexpected, given the genre.
Regarding the 'hybrid' style games you mention, I do believe it is a growing trend. The reason being that it is less of a risk to create a game that can appeal to a wider audience. Though, the new risk this presents is that you create a game that is too easy for hardcore-adventure-gamers and too difficult for casual gamers. We worked hard to strike this balance, but I think we have a long way to go. Thankfully, by following the episodic model, we can fine-tune this balance with subsequent episodes until we make both styles of gamers happy. This is the ultimate goal.
AC:
I don´t know if you´re allowed to give us concrete numbers, but can you otherwise give us a rough idea of how much money you have to invest into the whole filming aspect (including the editing and everything else that only referrs to the film part) for one episode of 'Casebook'?
SC:
I don't mind giving you a rough idea of what we spend on the film shoots. On Episode 1 we spent about $25,000 USD on the shoot. Because it was the pilot episode it was important to get it right. This amount has been getting lower on each episode as we have found that a smaller film crew actually produces better results. But you have to put this in perspective, this is a small amount compared to the remainder of the budget that was spent on programming the initial 'Casebook' engine. But now that we have the engine done, each episode is very cost effective to produce.
AC:
Many people in the industry still claim that FMV is not financeable, but isn´t that rather a very black and white picture if FMV is approached the right way? Please tell us your thoughts about this.
SC:I'm not sure that the primary reason for avoiding FMV is that it's not financially viable. I wonder if the reality is that, in general, past FMV games were primarily failures both creatively and financially - with a few exceptions such as the 'Tex Murphy' series and 'Gabriel Knight II' - though having said that, I have no idea whether these well-made FMV games were financially successful either. From a business perspective, Areo's real-world environments and FMV elements make our production pipe-line extremely efficient. We are able to build a crime-scene set in roughly two weeks and populate it with countless evidence items that would otherwise take a team of 3D artists much longer to create at a photo-realistic level of detail.
Secondly, the film shoots only take seven days, and then it takes roughly four weeks of post-production before the final cut-scenes are integrated in the game. If you compare these kinds of timelines with cartoon or polygon game environments and cut-scenes I think you'll agree that the 'FMV' style approach is quite financeable indeed... it is for our company anyway.
I'd be interested to know how big the art team is on 'Sam & Max' because they are releasing an episode per month. Which is very impressive!
AC:
If we have a look at the theory: Isn´t FMV the thing that has the biggest appeal when it comes to nonplayers? It´s not hard to imagine that many mature people who are into good storytelling ( in other mediums) wouldn´t have any interest in playing cartoonish adventures, but want something that feels real instead and that has the power to emotionally involve the player. A problem that comes with my theory is that many of these people will never find out about the existence of such games, but isn´t there a gigantic market out there that´s never really been touched (completely aside from the adventureworld and aside from the casualworld as it exists today)? What could be done to reach out to some of those potential customers, the story interested nonplayers?
SC:
That's an excellent question. I have come at my job of creating 'Casebook' from an angle that aligns with what you are speaking about. When my colleague Luke asked me if I wanted to be the creative director, I agreed because I saw an incredible opportunity with the
Areo
technology: The ability to finally combine real actors into game environments in such a way that they blended more seamlessly than they have before. I saw it more as an interactive story-telling medium than as a traditional game. It is the public that generally perceive 'Casebook' as more of an 'FMV adventure game'. I much prefer to think of it as simply another way of telling a story; a way that hasn't really been exploited as much as it deserves to be.
You raise another good point: How do we make non-gamers (who like a good TV-show), aware that a game like this exists? In all honesty I don't really know yet. It's too early to tell. But I imagine that in the future, interactive TV shows like 'Casebook' will become more common place, and by then, the general public will become more and more aware of their existence. I certainly hope so, as we are committed to making more interactive narratives, along the lines of 'Casebook'.
AC:
One problem of the original FMV era was the circumstance that there were a few great games (such as 'Gabriel Knight 2' , 'Tender Loving Care' and the 'Tex Murphy' series for example) and a lot of really bad games ( to quote Aaron Conners from our recent Interview with him: "FMV killed FMV"). Do you see the demise of the original FMV era in the wave of bad games as well, and what other things went wrong from your perspective that put a hold on something that felt to some of us like it had the potential to open the door to a new level of adventuregaming?
SC:
I have somewhat answered this question already, but I will say one more thing in response: We take the creation of our FMV film-scenes very seriously. I don't want to offend anyone, but film-making is not something that should be handled by the programmers. It deserves passionate film-makes behind the lens, and I have a suspicion, that in many old FMV games, the film-scenes were handled by non-film-makers, and the results reflected this. Obviously there were some notable exceptions as mentioned earlier, but many seemed extremely amateur, and these must have contributed to the 'FMV killed FMV' situation.
AC:
Which games and films influenced you in your function at Areo?
SC:
My background is in film and this was where I drew inspiration from. Films like 'Bladerunner', 'Chinatown', and shows like 'Columbo' and 'Poirot' were good research material. Also I played a little of the 'CSI' games and I tried to avoid some of their shortcomings.
If any game may have subconsciously influenced 'Casebook' it is more likely to be the classic adventure games that I hold dear: The 'Monkey Island' series being my all time favourite. Also 'Another World' on the
Amiga
made a huge impression on me, I think that was one of the first truly cinematic games.
AC:
Thank you very much again, Sam! We´ll keep informing our readers about the upcoming 'Casebook' episodes and we´d like to welcome you back here in the future to talk about upcoming projects of your team. Good luck with the rest of the series!
SC:
Thank you for asking such interesting questions. I enjoyed the opportunity to discuss these aspects of making games. I hope that your readers become fans of 'Casebook', because I want to continue making these games for as long as possible. Cheers.
Casebook Trilogie

Entwickler

Publisher

Release

Trailer

Webseite

Sprachen

Systeme

Stichwörter

Casebook Trilogie bei Amazon kaufen (Affiliate-Link)